LeoVegas VIP Program Guide
LeoVegas is one of the most popular online casinos available in multiple jurisdictions, and it's won several awards over the years. Since launching in 2012, LeoVegas platform has gone on to win multiple awards. The casino has a lucrative loyalty program that greatly rewards loyal users. Below, we'll look more thoroughly at LeoVegas VIP program and its offerings.
What is LeoVegas VIP Club?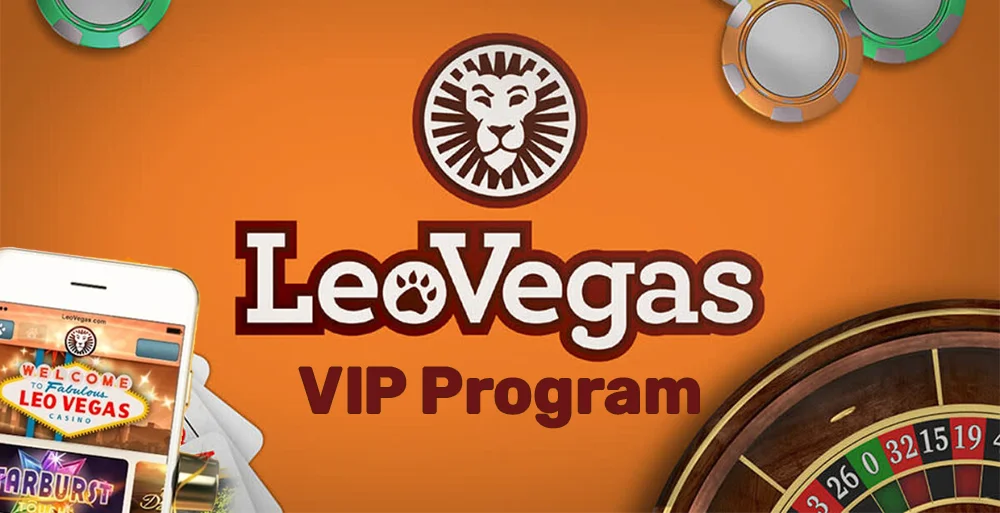 LeoVegas Casino offers a VIP program for its loyal members. If you're interested in joining the LeoVegas casino VIP program, then you must opt-in to the program by selecting "Yes" to communication from LeoVegas on your profile page under the Privacy Settings. You will automatically join the program and receive promotional and personalised offers and benefits from the online casino!
If you are having trouble finding an active VIP program for the UK or another location where LeoVegas operates, it might be because the club is temporarily unavailable. Contact support to get more details and ask for help.
LeoVegas has a loyalty program, which we'll explore further below. It has many benefits, but some are only available on certain levels. LeoVegas has many tiers with 99 levels available to you. As you place real money slots wagers on the site, it counts towards your progression on each tier level. The level progression bar in your casino profile will show you your current level and the progress you have made towards levelling up to the next one. As such, you can see at a glance how much you still have to wager to reach the next level.
VIP Program Positive and Negatives?
While the LeoVegas VIP program provides many excellent benefits, that doesn't mean there aren't drawbacks.
Positives
Invitations to exclusive events that are usually hosted at the most prestigious locations
A dedicated account manager to assist you with your needs
Withdrawals are processed more quickly.
The monthly draw offers great prizes to those who enter.
Birthday bonus
Negatives
The loyalty program isn't available in every jurisdiction.
Limited information about the program
The progression bar is not always up to date.
LeoVegas VIP Club Features
The Leo Vegas casino VIP program offers a variety of benefits and features. These range from birthday bonuses to increased withdrawal limits and other privileges. Below, we explore the different benefits and features of this program. These benefits aim to ensure you keep playing on the site.
Special VIP Events
LeoVegas rewards loyal members with exclusive events and prizes. These events range in offering and might be anything from an invitation to an exclusive promotion or a monthly prize draw. The events can depend on what jurisdiction you are in when playing at LeoVegas.
Dedicated Account Managers
As a Leo Vegas VIP member, you'll get a dedicated account manager who can help you with any issues or queries at the casino. This account manager is there to ensure that you have the celebrity experience on the online platform. This account manager keeps you updated on any promotions and exclusive events so that you don't miss out.
Bonuses and Birthday Rewards
As a LeoVegas VIP Program participant, you'll receive access to amazing additional bonuses and a birthday reward. On your birthday, we award you with a gift for celebrating with us. You'll also receive exclusive offers via email that boost your bankroll and give you more chances to play on the platform.
Faster and cheaper withdrawals
Another part of LeoVegas' VIP service is a faster and smoother withdrawal experience. Because your dedicated account manager handles your requests for withdrawals, you can count on receiving your winnings more quickly than average. You also have increased withdrawal limits depending on your status in the loyalty program.
Monthly VIP Draws
You're automatically entered into the monthly prize draw, no matter your VIP level. Prizes like the latest Apple products and invitations to exclusive events are up for grabs. A winner will be drawn from every 10 levels in the loyalty program.
There are 99 levels in the loyalty program, which you can attain by placing wagers on the platform while playing. The max level is 99.
FAQs
Can I request that Leo Vegas change my VIP account manager?
The LeoVegas VIP program does not state whether you can change your account manager. However, with the quality service offered to their members, it should be possible to change your account manager.
What kinds of loyalty perks are offered to VIP members?
You can enjoy a range of benefits, from birthday bonuses and exclusive events to quicker withdrawals and a monthly prize draw.
Do I have to get an invitation from someone in order to join the VIP club at LeoVegas?
No, you need to opt-in by selecting "Yes" to Communication when you register with the casino operator.
How can I check my VIP level?
The loyalty program's progress bar will show you your level in the program, and you can also find it on your profile page.
Last update by James Sawyer :